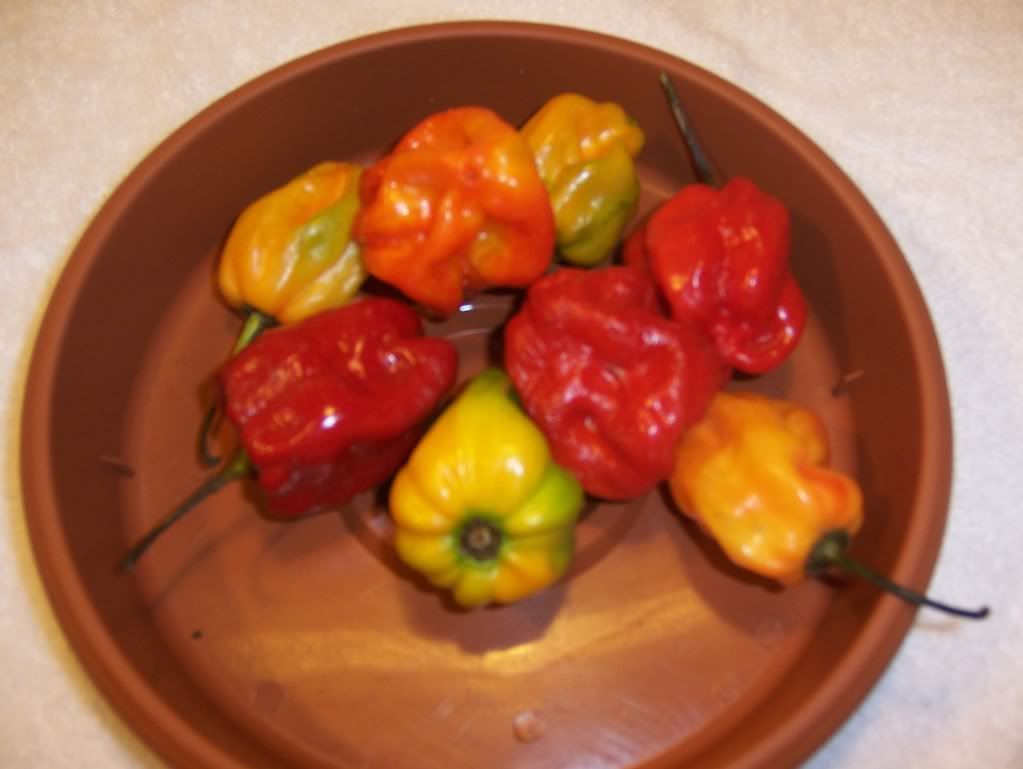 Scotch Bonnet Pepper is what I term the "essential" spice in most Caribbean dishes. Its hot, aromatic flavor lends a spark to the tongue and brightens up most dishes.

According to Wikipedia- The Scotch Bonnet (Capsicum chinense Jacq.) is a variety of chilli pepper similar to and of the same species as the habanero. A cultivar of the habanero, it is one of the hottest peppers in the world. Found mainly in the Caribbean islands, it is named for its resemblance to a Tam o'shanter. Most Scotch Bonnets have a heat rating of 100,000–350,000 Scoville Units. For comparison most jalapeños have a heat rating of 2,500 to 8,000 on the Scoville scale

The "cousin" of the Scotch Bonnet Pepper is the Habanero pepper. This gives Jerk dishes (pork/chicken) and other Caribbean dishes their unique flavour.

Global Destinations has this excellent Scotch Bonnet Sauce you can make homeade.

1 tablespoon vegetable oil2 onions, diced2 ripe mangoes or pawpaws (papayas), skinned, seeded, and diced to 1/2 inch6 carrots, diced2 cho-cho squashes, peeled and diced12 pimento (allspice) berries10 whole black peppercorns4 thyme sprigs1 ounce ginger root, finely diced1/2 cup sugar8 to 12 Scotch bonnets1/4 cup cane or cider vinegar

more...