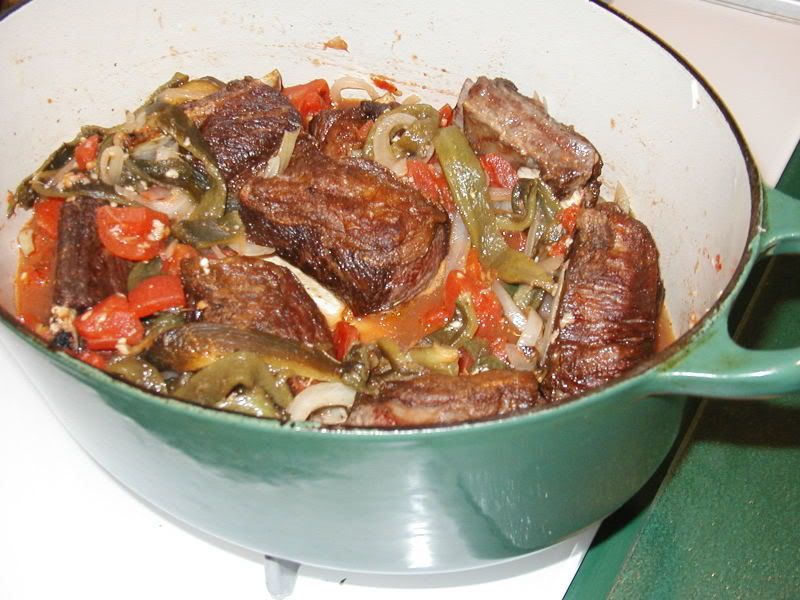 I don't know for some reason people think Jamaicans do not eat beef. I think they see Jamaica as more a fish cuisine country. Jamaica does have cows though. This dish can be served on Callaloo leaves that have been stir fried with oil, garlic and ginger.

3 tbs vegetable oil
2 garlic cloves, minced
6 green onions, chopped
2 red, yellow, or orange bell peppers
1/2 teaspoon minced Scotch Bonnet (or habanero)
2 lbs beef short ribs
1/4 cup minced fresh cilantro
3/4 cup coconut cream
Salt and pepper to taste

Directions

Heat the oil in a skillet, and saute the garlic, green onions and peppers for 2 minutes. Add the meat an spices, and brown the meat over high heat. Brown the meat over high heat. Add the cilantro and coconut cream, season with salt and pepper, and simmer for 5 to 7 minutes. Garnish with red onions an serve.