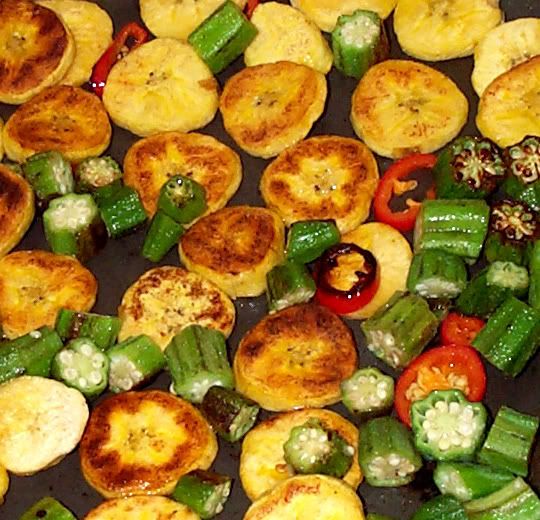 Many people have written and asked me to feature more vegatable dishes. So I found one on "CaribbeanChoice". You actually can play with this recipe and season to taste. Enjoy.

INGREDIENTS:
1 large cho-cho, cut into thin strips
2 medium carrots, sliced
2 cloves garlic, finely chopped
1 medium onion, finely chopped
2 Tbsps. vegetable oil
1/2 pack spaghetti
1 medium broccoli, broken in florets
1 medium cabbage, coarsely shredded
1/4 tsp. salt
1/4 cup GRACE JERK BARBECUE SAUCE
METHOD / DIRECTIONS:
Boil spaghetti as directed on package.
Heat oil and sauté seasonings.
Add carrots, cho-cho and stir fry for 2 minutes.
Add broccoli, cabbage and spaghetti and continue stir frying for another 2 minutes.
Sprinkle with salt if desired, toss in Grace Jerk Barbecue Sauce and remove from heat.
Serve immediately.